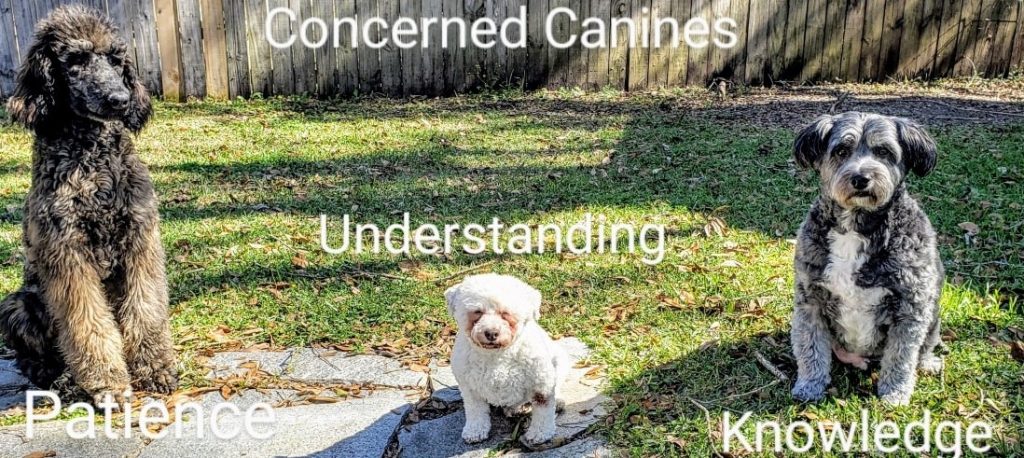 There is nothing that makes someone feel more powerless than asking for help and realizing no one can help you.
When I adopted my toy poodle, Phillip, he came with a variety of behavior problems. Despite working in the animal care field, I was unable to find a trainer who could help me with those problems. He was a very sweet dog who had a very bad start in life, he had some concerns and needed help.
The trainers I spoke to either couldn't help, wouldn't help, or believed that I simply needed to apply increasingly excessive amounts of force to make this work. I needed help, and I needed more information. I became the dog trainer I needed then. And ever since, I've tried to help other dog parents with their canines concernes.
Services Offered
Prices typically vary from case to case, as each class is tailored to the specific needs of the dog and their family.
Most clients start as an assessment, a two part process. An online session to cover the behavior or obedience issues and to observe the dog without my presence being a distraction. The second at the owners home to see how any recommended changes are working and to begin the training process is earnest. The price is $250.
Applied Obedience is where most dogs start, an obedience class designed specifically for your dog with an eye towards getting it right the first time. I work with you, the human, to help you understand your dogs body language, needs and drive. Most sessions happen once a week, and are about 40 minutes long. The total package is completed in 4-6 months, depending on your goals. Base session price is $50 and goes up $95. I ask 8 sessions be paid in advance.
Anxiety and aggression cases are always unique to the dog experiencing them. A personalized touch is always best, and that is what I strive for. As the guardian of a reactive dog, I understand the stress that comes with trying to help your canine companion. The class is designed not only with your dog, but you and your family in mind as well. Homework isn't just for the dog, but for yourself! I am happy to discuss this process with you anytime. Office hours are Monday-Saturday 8am-7pm. I am closed on Sundays.